Who We Are
SKI Securities is one of the leading Security & Automation Equipment Distribution Company in Dubai present in the industry for over 13 Years. We supply IP Cameras, Analogue Cameras, Video Door Phones, Alarm Systems, Access Control Systems, Money Counter Machines, radio/ walkie talkie and accessories as well. Through our strategic partnerships with world class manufacturers, we have constructed the most comprehensive catalog of digital surveillance equipment and other security & Automation related products available to dealers and security professionals.
We are continuously investing great deal of time and money in R & D. This allows us to be very selective in the brands and products that we carry. We embrace products that are field tested and include a manufacturer's warranty. We also warn our customers to be aware of the self-proclaimed security manufacturer who is simply importing no-name cameras and products from overseas that include no warranty or support. Our products are available through a network of approved dealers throughout Europe and now the Middle East and Africa.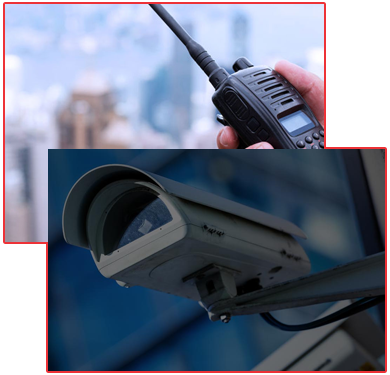 SKI Securities seamlessly integrates within the following specialist areas:
CCTV Solution provider
Telecommunication
Security Solutions
Radio Stations/Walkie-talkie
Networking Solutions
Office Automation
GPS and Navigation Solutions
Currency Counting Machines
We understand that to integrate technology requires the right people, and we have specialist individual teams of experts on board who provide pre-sales, post sales, project implementation and support in economical way. Integrating complex projects requires industry skill and experience; our teams consist of highly qualified industry leading experts whom you can count on to make sure that technology is your differentiation.

Our Mission
When we talk about the vision, mission and values of our company, we mean every word we say. These are very important core standards for us at SKI Securities – the principles upon which our organization is founded.
The mission of SKI Securities is to provide our customers with the best security solution services they can find anywhere, while being a trusted and reliable business partner.

Our Values
Integrity- First and foremost, we conduct ourselves with absolute integrity in all that we do, always. Respect- We trust and respect our fellow employees. We encourage initiative and see change as opportunity. We benefit from the entrepreneurial spirit of each individual.
Professionalism- We are committed to the highest standard of professionalism. We are determined to deliver outstanding quality so that our relationship with our customers will be a long lasting one. While we work as a team, we will always take pride and accept personal responsibility in achieving our desired objectives.
Trading: Export and Imports
SKI Securities is the largest and leading, authorized distributor and retailer for international brands such as HIKVISION, DAHUA, TINDAY, UNV, D-LINK, UBIQUITI, PANASONIC, MOTOROLA, COMMAX, GRANDSTREAM, HITACHI, GLORY, G&D and Magner SKI Securities specializes in wireless communication products and solutions
The SKI Securities name is a stamp of quality and originality, and a guarantee of the best after-sales service in the region provided by highly trained professionals.
SKI Securities is committed to offering the best value for money to its customers, along with genuine service and the most attractive incentives. Today, besides its own branded outlets, SKI Securities owns and operates stores through partner arrangements in the UAE with many distributors.
SKI Securities is more than a retailer. The company is made up of different business units. Retail is the flagship business where SKI Securities is clearly the largest and most advance retailer in the region. Wholesale makes SKI Securities the biggest multi-brand distributor in the Middle East and Africa.
Supported by an impressive network of Middle East distributors, SKI Securities is perfectly positioned to explore expansion opportunities in the region and outside.
Relying on competitive prices, reliable quality products, outstanding market service and swift delivery. We have successfully set up business relationships with about 60 companies in Africa,Middle East, Russia, West Europe , other countries and regions.